An article inspired by "I Love Kanye"
The Good Life
I grew up on the music of the early 2000's. My mom would bump artists like Akon, Missy Elliot, Alisha Keys, Usher, Sean Paul, The Black Eyed Peas, Taio Cruz, Sean Kingston, Kanye, T.I. and T-Pain. These are some of the key artists that influenced my childhood and a whole generation of young people.
I remember the good feeling of singing and dancing in the car on the way to school with my mom when she dropped me off before heading to work. I have memories of road trips and school dances at the community college my mom taught at, to memories of playing outside with my cousins. One thing that all of these memories have in common is the soundtrack. The energy and feeling that the songs of the early 2000's had was something immaculate and incomparable.
The pure artistic talent that was cultivated and put into each song and each album with love was a defining trait of music in that era. It was also a defining trait of Kanye's music during that time.
The Pink Polo Kanye
The Pink Polo Kanye was my favorite. He was sweet and wholesome. This Kanye really did chop up the soul. He made heartfelt music that really showcased his talent and care for people. This Kanye used to rap about the day his girl's father passed away and his grandma. He made promises to them in his music. We could feel the words he wrote and the powerful promise they held. The old Kanye used to lock himself in his room and do 5 beats a day for 3 summers. I miss this Kanye, for he did indeed seem set on his goals. This was the Kanye that was so inspirational and loved he made pink polo's famous.
I Hate the New Kanye
Today, we get the sellout and the spaz in the news Kanye. I don't have much to say about this Kanye, other than I do not like him. This is the Kanye that said 400 years of slavery sounded like a choice. This is the Kanye that befriended and supported a racist republican president. This is the Kanye that is married to one of the prettiest people who's done almost everything for the road to riches and diamond rings.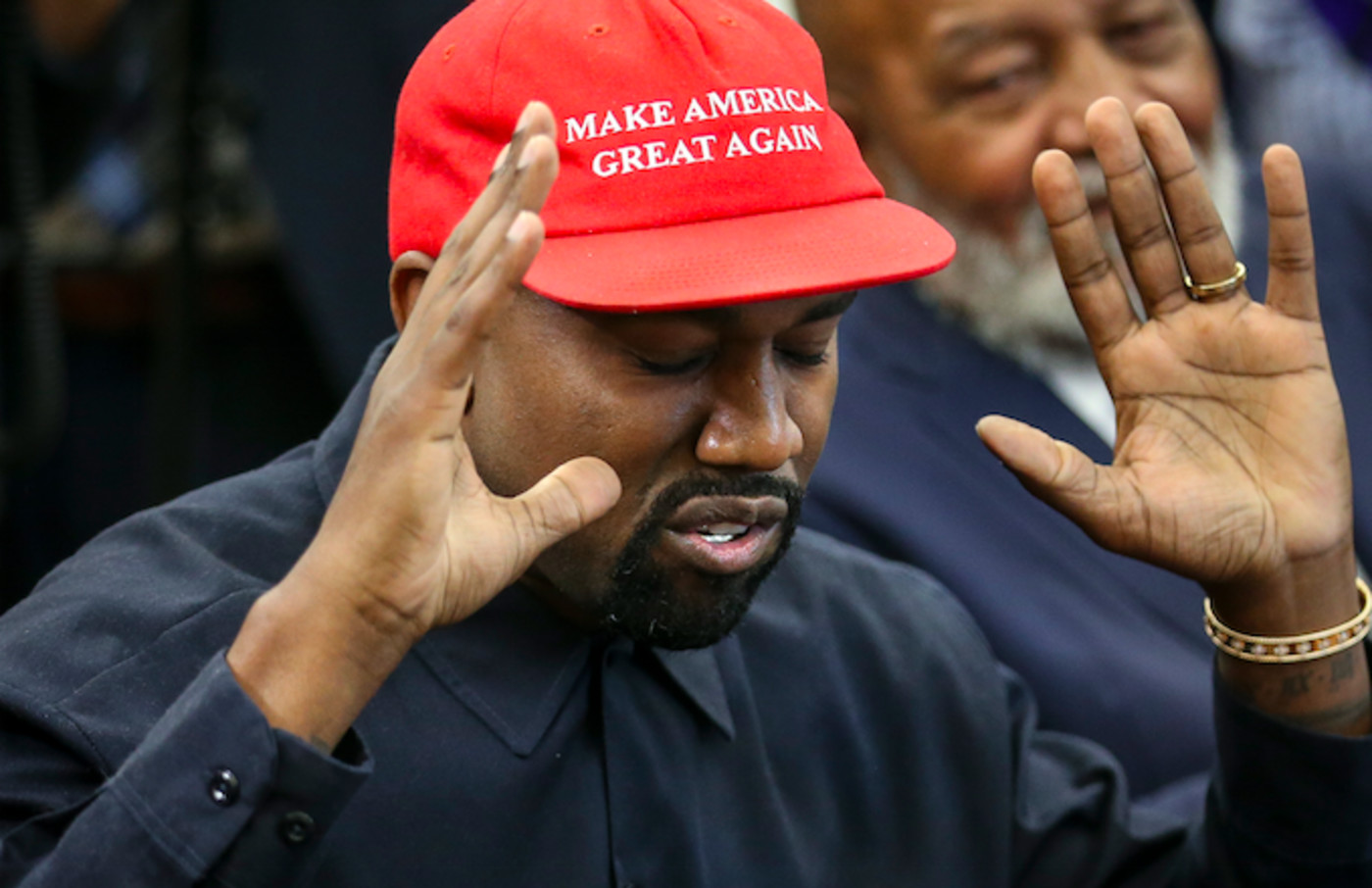 I don't trust this Kanye, but I do wish him the best. Remember "the people highest up got the lowest self esteem". I wish him the best because he used to be the Kanye that inspired so many of us. I wish him the best because he is powerful and influential. And maybe when he has time to reflect and heal he can use his voice to represent a generation of people like he did once before.
Now, how many times did I say Kanye? This is an article about Kanye, of course I'm going to say Kanye repeatedly.